Resist everything. Resist crappy art. Resist sweatshop tshirts and sloppy printing. Resist clunky amateur websites.
Resist is Beth and Alana. We play music too, which is why it's so important to us your records and merch look great. We want to hear about your project. Say hi.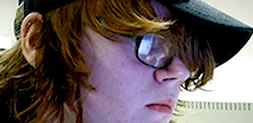 Beth Dean is an award winning designer and illustrator born in the Rubber City, where she developed an unnatural love for blimps. She built her first website, a music fanzine in 1994.
She finished a BFA in illustration at the Columbus College of Art & Design in 2003. When not playing guitar or banjo she's collecting records and comics. By day she's a UI Developer for American Greetings.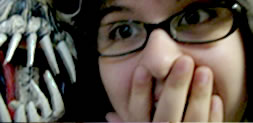 Alana Robbie studied printmaking at the Ohio State University. She likes jangly guitars, video games and red shoes.
By day Alana is a tattoo artist at Body Revolution Tattoos. When she's not playing drums or violin you can find her putting together Ikea furniture missing half the parts and barbequing.
Find me:
TattooArtists.org
Facebook